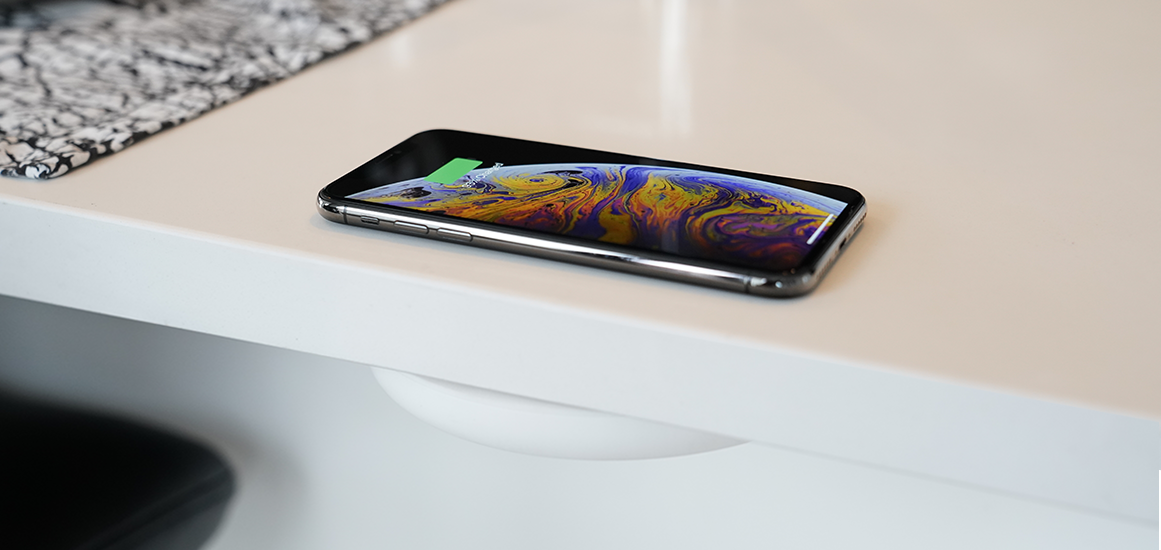 Product Manual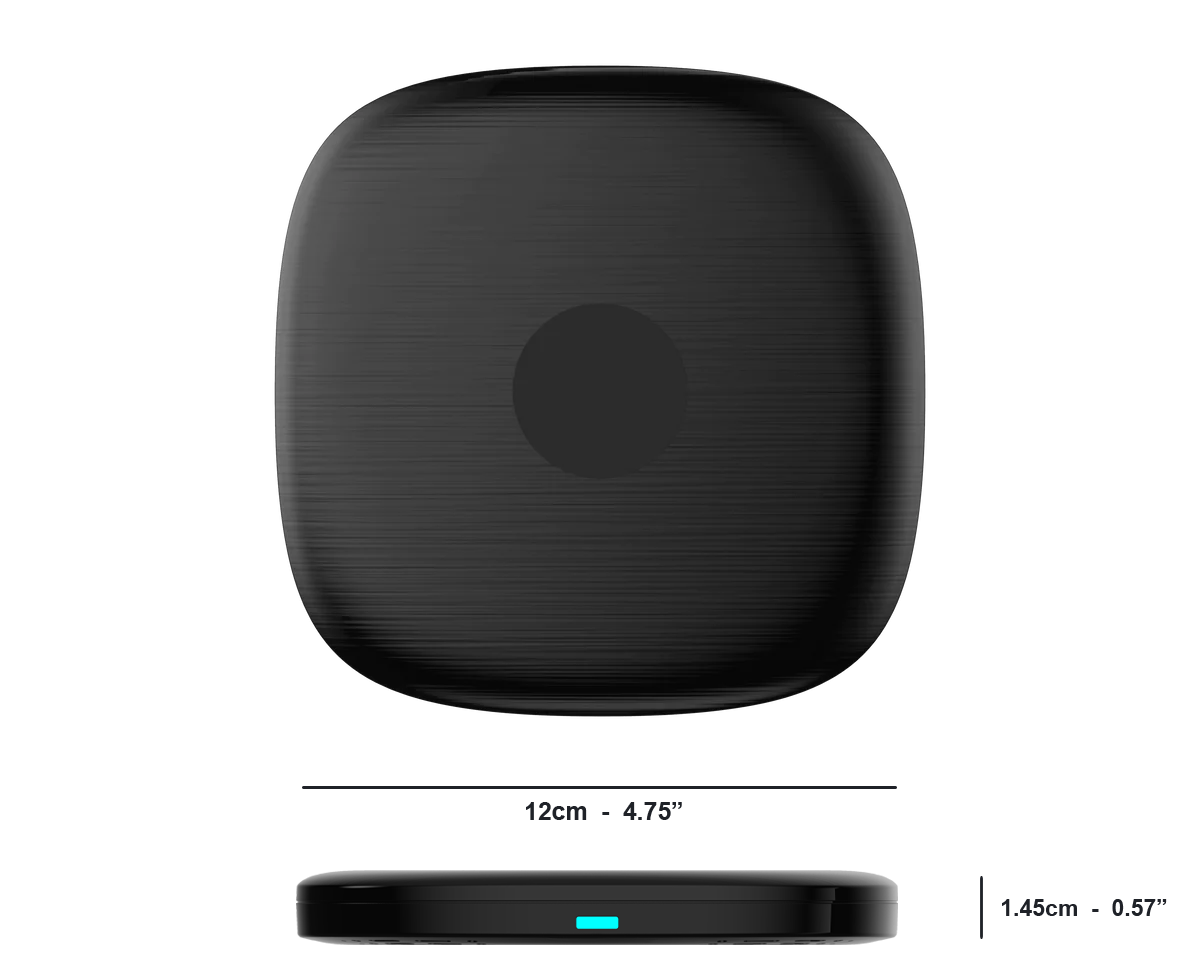 January 2020
Version 2.0
ENERQi 13-30mm (0.51"-1.18")
ENERQi nano 6-20mm (0.28"-0.78")
Package Contents
DC Power Adapter
Signal Finder
Surface Decal Stickers
Signal Booster Sticker
Mounting Tray & Screws
Alternate 3M Adhesive Mount
Manual
Specifications
Compatible Devices:
All Devices with Wireless Charging
AirPods with Wireless Charging Case
AirPods Pro
iPhone 8 and newer
Google devices: Pixel 4 and Pixel 3 phones
Samsung Galaxy S6, S7, S8, S9, S10, and S20 phones
Samsung Note 10, 20
Samsung Galaxy Buds and Buds Live
Nexus 7 Tablet
Amazon Fire Tablet 7
Product Overview

Charging Tips
Placing your phone directly on the charger will NOT ACTIVATE CHARGING
ENERQi requires at least 13mm (0.51") distance between the charger and your device.
Avoid metallic & magnetic surfaces, including metallic phone cases, or phone cases that contain cards.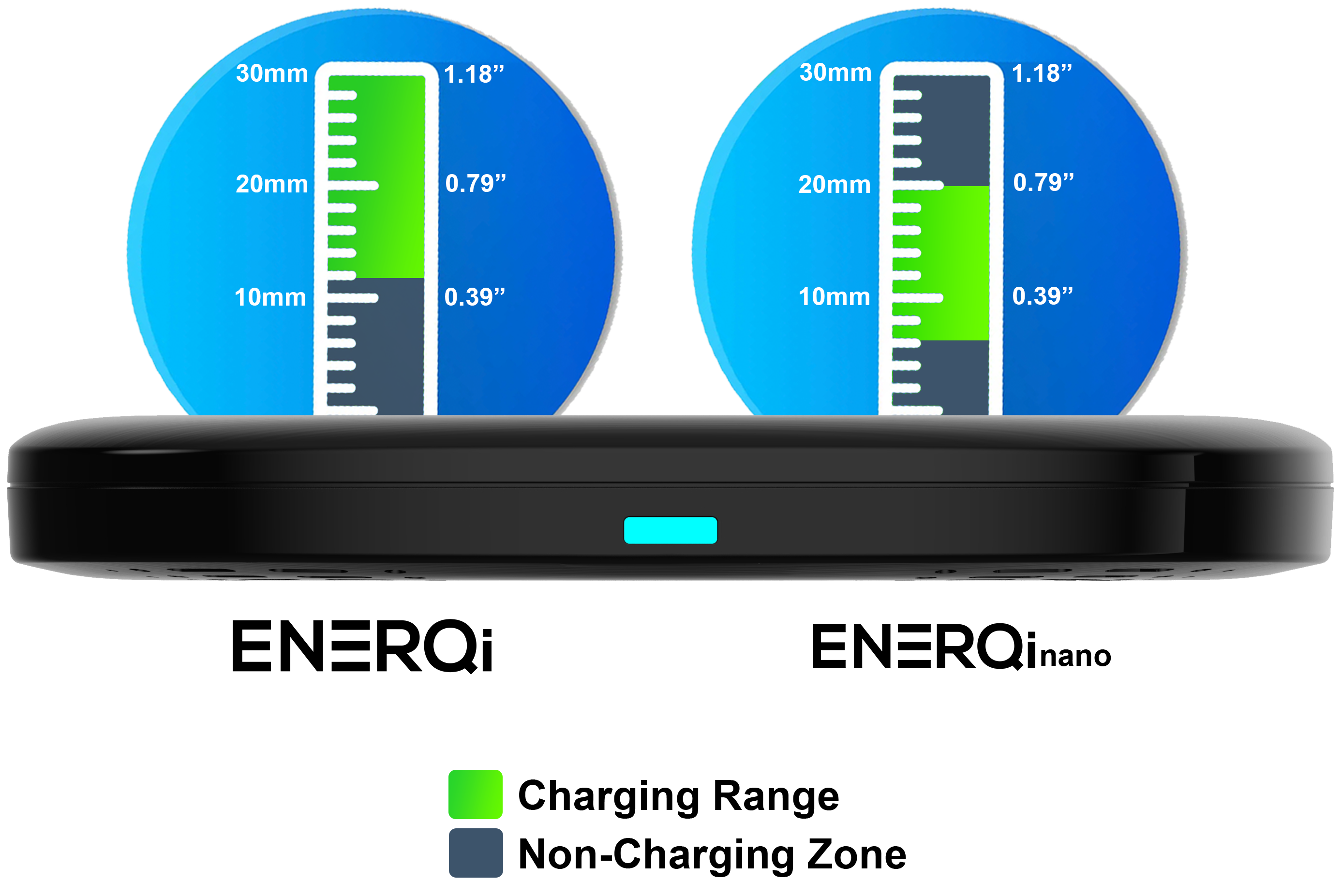 Installation Guide
Plug in your ENERQi using the DC Power Adapter and place it under your surface, using the bracket or 3M pad. Make sure the surface is within the Charging Range and doesn't contain any metal.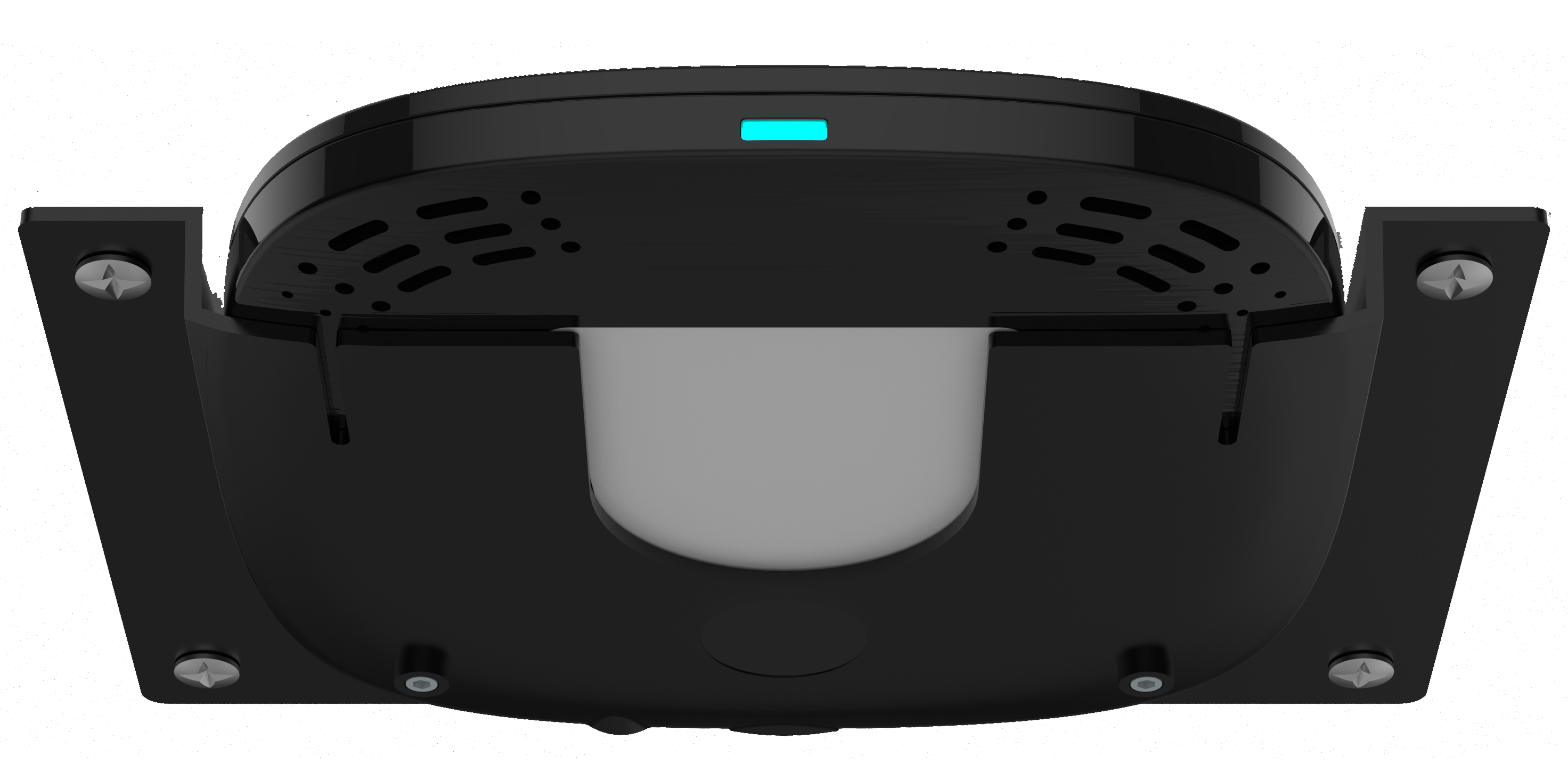 2. Use the green Signal Finder on top of the surface to find the central charging point. The lights will be the brightest as you hover over the center. Mark this spot with a clear Surface Decal Sticker. The black Signal Booster Sticker can be used to boost the signal.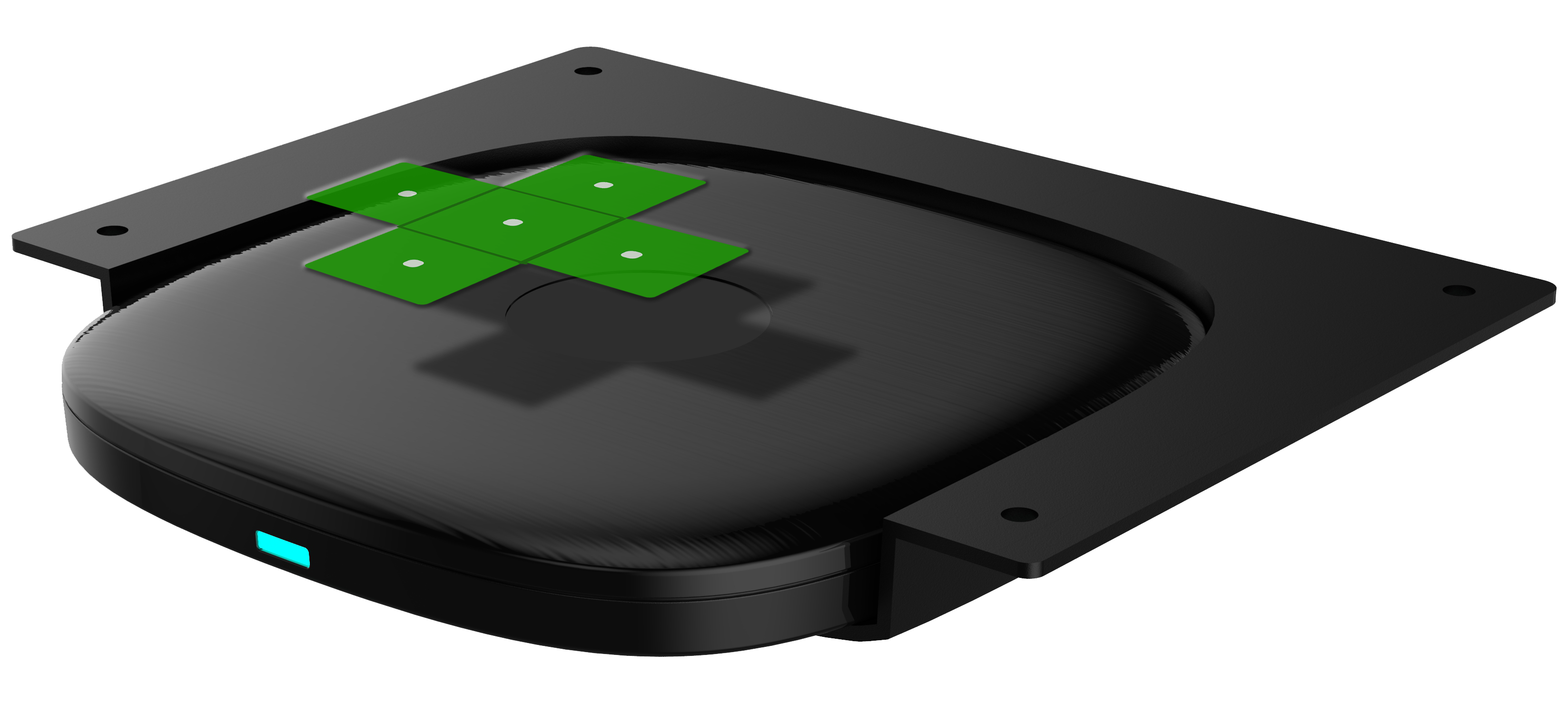 ENERQi charges one device at a time.
3. Place your device aligned with the central charging point and begin charging!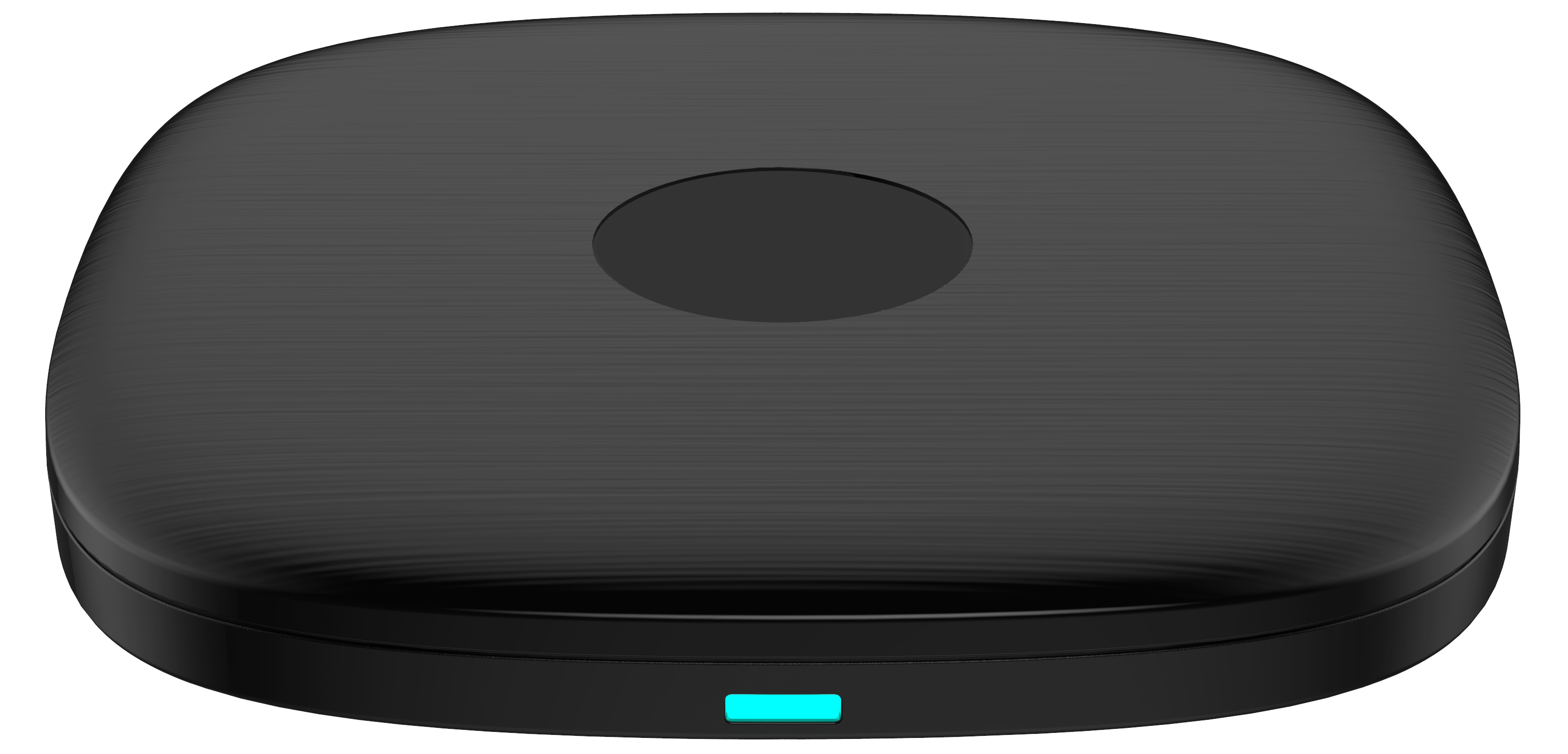 What comes with my ENERQi?

Each ENERQi kit comes with:

Power Adapter
Signal Finder
Surface Decal Stickers
Mounting Tray & Screws
Alternate 3M Adhesive Mount
Manual
Can ENERQi charge through my table?

ENERQi can charge at a distance of 18mm-30mm (0.71 inches-1.18 inches),

ENERQi nano covers a charging distance of 0mm-18mm (0 inches - 0.71 inches).

Furthermore ENERQi works with surfaces of all materials except those that contain metal, magnets or aluminum.
Is ENERQi compatible with my iPhone? What about Android-based Phones?

ENERQi is compatible with all iPhones from iPhone 8 to the latest iPhone today. Almost all Android-based phones and most smart devices (such as AirPods) on the market are compataible with ENERQi.

Since ENERQi utilizes the universal Qi wireless standard, all Qi comptaible devices work with ENERQi.
">